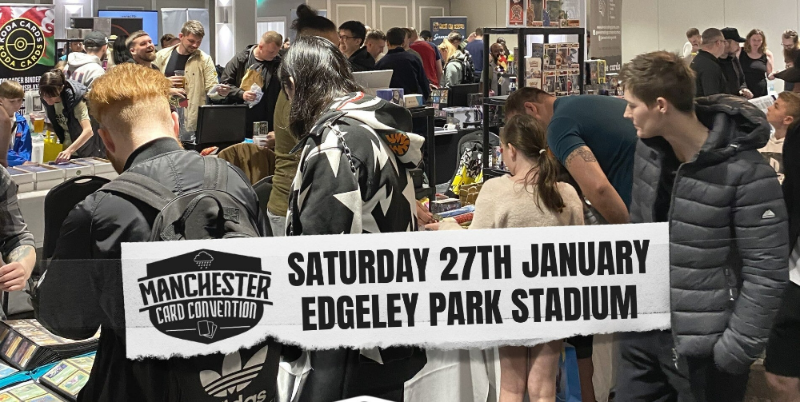 Manchester Card Convention returns on Saturday 27th January 2023 at Edgeley Park. Next time we will have more floor space which means more vendors as well as new additions that we're excited to announce!
At the MCC you can expect to find a wide range of Pokémon, Digimon, Metazoo, Disney, One Piece, Soccer, F1, NBA, NFL, Baseball and UFC cards. On the day you will also find grading services, display items, supplies, comic books and much more on offer.
Tickets for the MCC are officially on sale. Prices are locked (£5 for general entry and £9 for VIP entry). Children aged 11 or under get free entry when accompanied by a parent or guardian.
Purchase your tickets by visiting the link above.
We pride ourselves on being an inclusive and affordable event, ideal for all types of collectors and families. If you're new to the MCC, we cannot wait to welcome you. If you've enjoyed the MCC previously, we can't wait to welcome you back!